Events
Tag - daddy
Place:
United States, st.louis, the club
Description:
One young slutty boy, putting out his hole 4 total use. make him your slave boy, and share him with the other, hungry daddy tops. load his hole up, hard, hard, harder. 4 hours or non-stop slutty son abuse.
Place:
United States, new york , your place
Description:
looking to hang out with a few guys over the age of 40 ... into role play . piss play is a must , hairy is a huge turn on,lookin for someone to host me and use me
Place:
United States, San Bernardino & North Hollywood, 1775 Devore Rd, San Bernardino, CA. 92407
Description:
Get on the naughty list just in time for Santa to unload!
#DaddyDecember starts on Fri Night December 9th in North Hollywood at Threshold from 9pm-2am then the next party is Tues Night Dec 13th in San Bernardino at Club FA 6pm-Midnight!
Then... Join us for a very special Xmas Eve Party on Dev 24th 3pm-Midnight in San Bernardino at Club FA to celebrate 8 years of NastyKinkPigs.com with Giveaways, Guys and surprises all night!
Finally, the last party of the year and last chance to end 2016 with a bang on Fri Night December 30th 9pm-2am
$20 @ the door / Free Drinks/Snacks & Clothes Check
Bring a friend and get 2-for-1 if you arrive the first hour
Our parties are always 18 and Over!
Feel Free to Invite Other Male Friends
San Bernardino Party Location:
1775 Devore Rd
San Bernardino, CA 92407
North Hollywood Party Location:
11300 Hartland St
North Hollywood, CA. 91605
(Down the alley and through the big black door)
Get on the email list for party updates:
events@nastykinkpigs.com
Call/text if you get lost:
224-CUM-HOLE
(224-286-4653)
Download the Daddy December Schedule
Join our Facebook Group
Follow
@NastyKinkPigs
on:
Facebook
,
Instagram
,
Snapchat
,
Twitter
,
YouTube
Join the Event on Facebook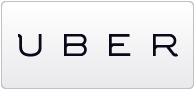 Place:
United States, New york city, 10001, Hotel
Description:
Looking for some fun with a top today